We need a Doktor in the House!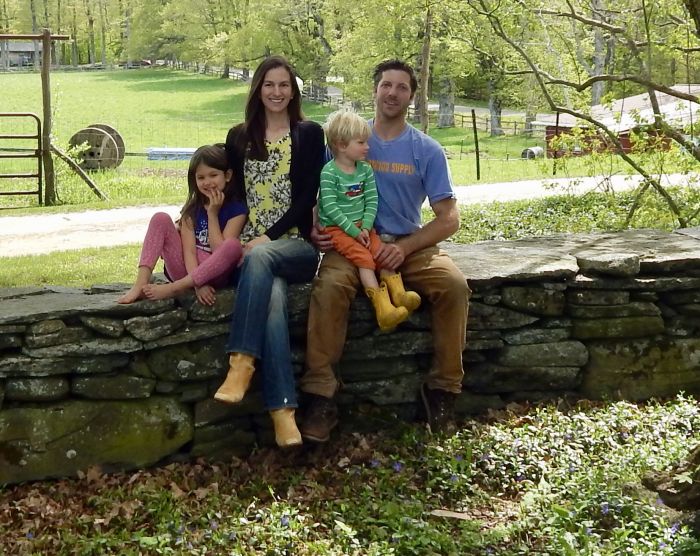 Christine and her partner, Frank Philbrick, grew up here in the Hilltowns of Western Massachusetts. Their parents live right here as well. Christine has worked in Massachusetts politics in the Statehouse for both a Governor and a State Representative. Frank works as a farmer, carpenter/timber-framer, and author. They are raising their two young children in the house where Frank grew up.
We need a LAWYER in the House.
Christine graduated with honors from Columbia Law School and is the only lawyer running to be the next 1st Franklin District State Representative. She is a champion of civil, human, constitutional, and women's rights. As an attorney, Christine can help create legislation that is fair, constitutional, and able to withstand judicial scrutiny. As a legal scholar and trial lawyer she has taken on some of society's toughest political, social, and legal issues including: the 1993 World Trade Center bombing appeal, Holocaust reparations, immigration and asylum law, gender justice, domestic violence, and reproductive rights, and indigent public defense with The Legal Aid Society in the Bronx.
We need a FARMER in the House.
Christine and her family live and work on their 3rd-generation family farm in Cummington. She has firsthand experience with challenges facing farmers, the agricultural industry, our food system, conservation, and clean energy. She is a member of the Citizens' Climate Lobby and the New England Farmers Union.
Christine is deeply engaged in our community. She is a board member of The Old Creamery Co-op in Cummington, special counsel and founding Education Committee member for her town, and the founder of two pro bono legal services organizations including 1st Families Advocacy Project, through which she advocates for divorced women and their children. She is also involved in the Massachusetts Chapter of Moms Demand Action for Gun Sense in America and the League of Women Voters of Franklin County. Through her activism and advocacy, she has brought compassionate attention and justice to the issues that affect our families and communities most here in the 1st Franklin District.